19 Healthy Kid-Friendly Recipes
Posted by BHARAT GUNANI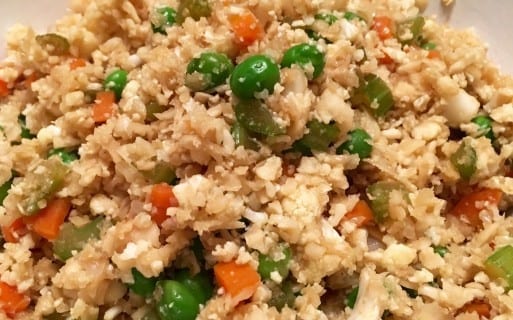 19 Healthy Kid-Friendly Recipes
At Curious Chef, we believe healthy recipes can be tasty too! What better new year's resolution than to teach your little ones about the joys of healthy eating? That's why we've compiled a list of 19 delicious and healthy kid-friendly recipes for you and your little chefs to enjoy in 2019!
1. Apple & Oat No-Bake Energy Bites
We love a good no-bake snack! These simple and easy energy bites from My Kids Lick the Bowl have just four ingredients (cooked apple, peanut butter, raisins and rolled oats - yum). And they only take 15 minutes to make? Yes, please!
2. Mini Zucchini Bread Muffins
There are so many awesome recipes out there that replace common ingredients with healthier alternatives. This zucchini bread muffin recipe from Produce for Kids uses applesauce instead of oil and whole wheat flour instead of all-purpose flour. Plus, it incorporates a veggie!
3. Crispy Baked Vegetable Chips
We love the idea of baking homemade chips! They satisfy that craving for a salty, crunchy snack without all those artificial additives. This recipe from Wholefully shows you how to turn sweet potatoes, beets, summer squash, taro, rutabaga and white potato into delicious veggie chips!
4. Frozen Yogurt Fruit Bark Cookies
Any frozen yogurt fans out there? You're going to love this one! This recipe from Courtney's Sweets turns fruit-filled frozen yogurt into a circular bark cookie.
5. Creamy Guacamole Chicken Salad
This unique take on the classic chicken salad recipe from A Bird and a Bean will have you wondering why you haven't been putting guacamole in your chicken salad all along!
6. DIY Healthy Chocolate Pudding Pops
Odds are…your kids like chocolate. And whoever said chocolate treats have to be unhealthy? This no-bake banana chocolate pudding recipe from Make the Best of Everything is made with bananas, unsweetened cocoa, vanilla, nut butter, almond milk and coconut butter. We might have to steal this one from the kids!
7. Apple Fruit Donuts
This apple donut recipe from Hello Wonderful is absolutely adorable…and so easy! Just core your apple then slice it vertically to get that classic donut shape. Add some food-colored cream cheese and sprinkles and voilà, you've got a tasty treat your kiddos are sure to love.
Image by Agnes Hsu via hellowonderful.co
8. Broccoli Cheese Bites
Struggling to get your little ones within 10 feet of broccoli? This broccoli cheese bite recipe from Fast Forward might be the solution you need!
9. Spinach Muffins
That's right – another veggie muffin recipe. How can we not? These are just too good! Your kids will love these tasty green muffins from Mess For Less. Try making them in our reusable silicone cupcake liners for an added pop of color!
10. Cauliflower Fried "Rice"
Rice is so 2018! We're all about grated cauliflower as a healthy (and delicious) alternative! This Cauliflower Fried "Rice" recipe from Veggiecation is packed with veggies, without losing the yummy taste of classic fried rice.
11. Fresh Cucumber Roll-Ups
These cucumber rolls from Super Healthy Kids look so pretty you wouldn't believe how easy they are to make! If you want a show-stopping snack that's packed with veggie goodness – this is your recipe!
Image by Katrina Nelson via superhealthykids.com
12. Mini Pumpkin Muffins
These tasty little muffins from Yummy Toddler Food pack a big protein punch! Ingredients like almond butter and pumpkin puree make these minis delicious and nutritious. And our favorite part? You can throw them in the freezer to keep enjoying them for up to 3 months!
13. Gluten Free Chickpea Blondies
This chickpea blondie recipe from The Natural Nurturer is perfect for any of those little ones with food allergies! These puppies are gluten free, dairy free and vegan. So what's in them you may ask…flaxseed, rolled oats, chickpeas, applesauce and tons of other goodness!
14. Strawberry Lemonade Fruit Roll-Ups
Would you believe us if we told you there are only TWO ingredients in this fruit roll up recipe from Elana's Pantry? We were shocked too! Turns out all you need are strawberries and lemon zest and you've got a homemade, unprocessed sweet treat!
15. Banana Sushi
We're obsessed with kid-friendly fruit sushi! This easy recipe from Emily Kyle Nutrition makes the perfect afternoon snack! And there are so many variations – switch out the type of nut butter you use, or the type of nuts or seeds, and before you know it you have all sorts of banana sushi roll options!
16. Strawberry Coconut Cookies
Looking for a delicious cookie with no added sugar? You need to check out these strawberry coconut cookies from Goodie Goodie Lunchbox - sweetened only with fruit!
Image by Bernadette via goodiegoodielunchbox.com
17. Sweet Potato Tots
These sweet potato tots from Sweet As Honey work as an appetizer, side dish or snack! Wherever or however you eat them, you and your kiddies will be reaching for more!
18. Rainbow Fritters
What makes these fritters from Healthy Little Foodies rainbow? All the colorful veggies jam-packed inside! Zucchini, carrot, peppers, and corn all make this yummy snack an edible work of art! Try letting your little one in on the action by giving them a child-safe nylon knife to chop veggies right along with you!
19. Homemade Chocolate Teddy Grahams
Nut flour, chia seed meal, and coconut milk are all part of what make these homemade teddy grahams from Purely Twins so tasty! These adorable bear-shaped treats take just 18 minutes to make and they're grain free, gluten free, dairy free and egg free…yep, you heard that right!
Hungry for more?
You can find all these tasty recipes and many more on our Curious Chef Pinterest page!