Gardening & Cooking Benefits
Building a Foundation for Life Skills
CREATIVITY & IMAGINATION
Expression of creativity fosters critical thinking and problem solving techniques
SOCIAL SKILLS
Asking questions and working together further develops necessary communication skills
FINE MOTOR SKILLS
Planting seeds and icing cupcakes enhances fine motor skills needed throughout life
Real Tools Designed for Little Hands

What Makes Our Tools Unique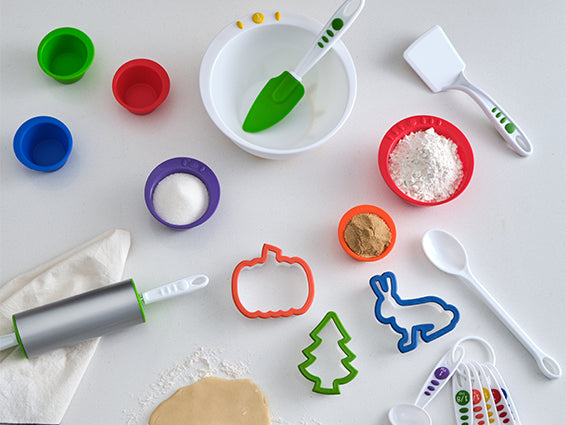 SOFT BUTTON GRIPS
Provides a firm and comfortable gripping surface.
LARGE FONTS
Makes measurements stand out for easier reading.
SERRATED KNIFE EDGES
Designed to cut and slice food, but not skin for safe handling.
PLAYFUL DESIGNS
Different textures and patterns to keep kids engaged.
FUN COLORS
Kids find bright colors more stimulating and interesting to play with.
MADE FOR LITTLE HANDS
Every tool was tested and approved by kids for ease of use.