Best Strawberry Recipes
Posted by BHARAT GUNANI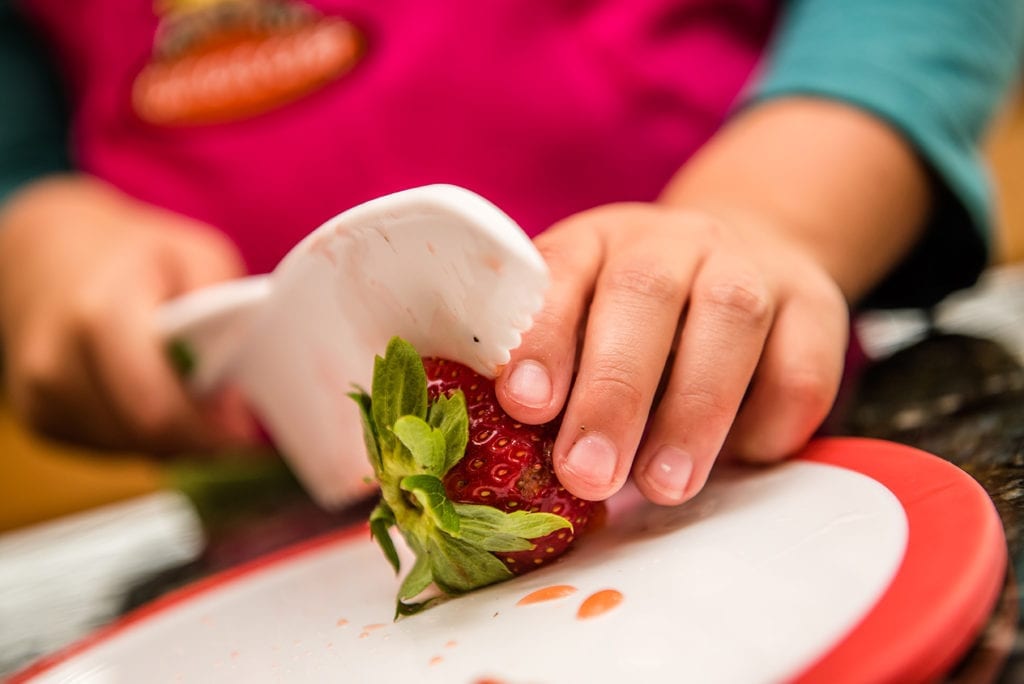 May is National Strawberry month so naturally, we'll be spending all month making delicious, fresh strawberry treats! We've put together a list of some of our favorite strawberry recipes for you and your family to enjoy this strawberry season.
1. Strawberry Bread
The fresh strawberry glaze topping is what makes this recipe from Tastes of Lizzy T next level. Fresh bread with a melt-in-your-mouth frosting? Yes, please.
2. Strawberry Cheesecake Bars
Any cream cheese lovers out there? You've got to try this tasty recipe from The Seaside Baker! It's the perfect combination of shortbread, cream cheese, and strawberries your taste buds have been craving.
3. Strawberry Mousse
This easy recipe from An Italian in my Kitchen takes only three ingredients. It's the perfect quick, no-bake recipe when you need a tasty dessert in a pinch.
4. Breakfast Strawberry Oatmeal Bars
These oatmeal bars from Yummiest Food are the perfect healthy and delicious treat to start off your summer mornings.
5. Strawberry Shortcake Scones
This strawberry shortcake scone recipe from Belly Full is anything but dry and flavorless. The tasty glaze makes these sweet treats flaky and flavorful!
6. Strawberry Pound Cake
This strawberry pound cake from Love Foodies is the perfect moist, soft cake to enjoy this strawberry season.
7. Strawberry Fruit Leather
Any fruit roll-up fan needs to try this easy strawberry fruit leather recipe from Baked by Rachel. Only three ingredients and an afternoon of bake time, and you've got yourself a tasty wholesome snack.
8. Strawberry Brownies
This clever recipe from Yellow Bliss Road transforms a strawberry cake mix into a tasty brownie recipe! Extra "fun" points for the vibrant pink color!
9. Gluten-Free Vegan Strawberry Donuts
This gluten-free vegan baked strawberry donut recipe from Sarah Bakes Gluten Free is the perfect strawberry recipe for people with food allergies or dietary restrictions. Plus, they're baked instead of fried, making them healthier than most traditional donuts!
10. Strawberry Icebox Cake
No-bake? No problem. We love whipping up an icebox cake on a hot summer's day! This recipe from Saving Dollars and Sense turns just three ingredients into a tasty and refreshing dessert.
11. Strawberry Salsa
This fresh strawberry salsa recipe from Peas and Crayons epitomizes the taste of summer! Eat it over fish or chicken (or take a spoon full and eat it plain)!
12. Strawberry Pie
There's nothing quite like a good strawberry pie in the summertime. This recipe from Oh, Sweet Basil is sure to satiate that craving!
The only thing better than baking all these delicious strawberry recipes is baking them with your little chefs in training!
Try letting your kids help slice strawberries with a kid-friendly nylon knifelike the one shown at the top of your page. Or give them a mixing tool to help stir the batter. Whatever the case, baking is an awesome activity to do together as a family!
What are some of your favorite strawberry recipes? Tell us in the comments!