Valentine's Day Party Snack Ideas
Posted by BHARAT GUNANI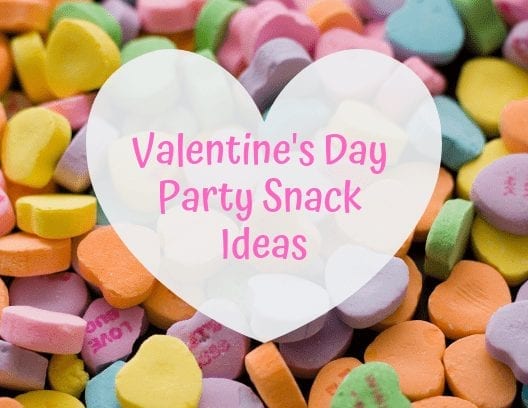 Calling all classroom moms and crafty dads! Valentine's Day is right around the corner and you know what that means...school Valentine's Day parties! We've compiled a list of some of our favorite Valentine's Day party snacks - here to make you the holiday hero!
Love Bug Fruit Cups
Ok...how adorable are these little "love bugs"?! Get your hot glue gun ready because these crafty treats from Crayons and Cravings are about to be a party hit!
Image by Jaclyn via crayonsandcravings.com
Chocolate-Dipped Valentine Pretzels
How can you go wrong here? Chocolate covered pretzels are a sure-fire favorite! All you need is some melting chocolates and sprinkles and you've got yourself a festive (and easy) treat! This recipe from 5 Minutes for Mom offers tips & tricks to make this snack quick & stress-free.
Graham Cracker Valentine's Day Tic-Tac-Toe
This easy recipe from Views from a Step Stool combines snack time and play time! Just draw the tic-tac-toe pattern on a graham cracker with frosting or melted chocolate, pick up some heart-shaped candies, and you've got yourself a memorable Valentine's Day party snack game! Game snack? Either way - we're in!
Want to get your kids in on the action? Give them a kid-friendly frosting decorator to make those crisp frosting lines all by themselves!
Cupid Chow
Ahh, puppy chow….a classroom treat classic! We love this fun take on the usual recipe from Crafty Morning. The M&M's and sprinkles are just what cupid ordered!
Image by Michelle via craftymorning.com
Valentine's Marshmallow Pops
If there's anything kids love, it's marshmallows and chocolate! Combine those two things, put them on a stick and you've got yourself a kid-approved treat! Check out this recipe from Two Sisters Crafting.
Valentine's Day Cake Batter Fudge
If there was a fudge recipe for every holiday under the sun, we wouldn't mind! Check out this oh-so-festive cake batter fudge from The Dallas Socials, complete with Valentine's Day sprinkles of course!
Valentine's Fruit Wand
This fruit wand recipe from A Few Shortcuts is perfect if you're looking for a healthier sweet treat! Heart-shaped cookie cutters make strawberries and watermelons extra festive, and putting them on a stick prevents those sticky fingers!
Valentine's Day Monster Rice-Krispies
We're obsessed with this precious recipe from Shrimp Salad Circus! And the best part - they're made with store-bought rice krispie treats, so all you have to do is dip 'em in chocolate, stick on some candy eyes and pop 'em on a stick! Who doesn't love a good time-saver?
Image by Lindsay via shimpsaladcircus.com
Have an awesome Valentine's Day party snack recipe of your own? Share it with us on Facebook or in the comments!